Exposing the Big Game
[The oh boy, happy day reporting is about as hard to take as the photo of the dead cougar. Here's the headline the mainstream paper gave this vile act of murder: ]
"Darby girl bags her first mountain lion"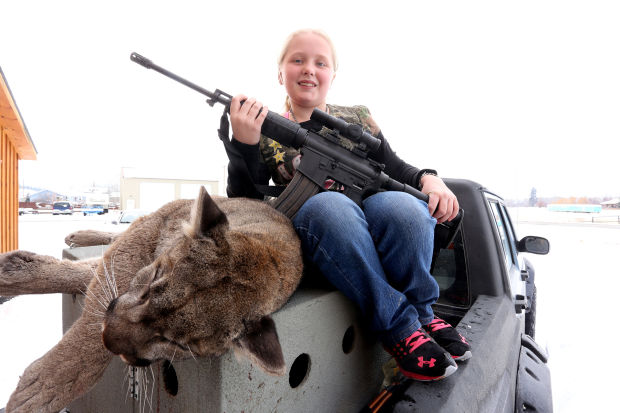 Perry Backus
Taylor Wohlers of Darby poses with the mountain lion she shot last week while hunting with her father, Ben, near Sula. She has been mountain lion hunting with her dad since she was three years old.
 2014-03-03   Two weeks after her 12th birthday, Darby girl bags her first mountain lion                         missoulian.com
March 02, 2014 6:00 pm  •
DARBY – Taylor Wohlers was 3 years old when she experienced her first mountain lion hunt.
It was something she never forgot.
The excitement of the chase through snow, over rocks and up steep mountains. The sound of the dogs baying at the base…
View original post 483 more words